I am committed to helping you access
J

oy,

Fulfillment and

B

elonging
through Movement, Rhythm and Connection!


…



****************************************

African Healing Rhythm 6-week Soul Journey
Joy | Movement | Rhythm | Connection
Come for 2 hours and leave happy, every Sunday!
Starting Sunday, February 25, 2018


6:30 pm to 8:30 pm
Bridge & Enrich – 718 east 20th ave (@ Fraser st)
..
What if you could hit the Reset Button to create a new and more fulfilling experience of life in 2018?
…


****************************************

…
"It takes a village and a community to achieve your greatest potential."
WOW Woman Of Worth is a collection of powerful real-life stories from fifteen fabulous females who share how they have moved through extraordinary challenges to lead successful and joyful lives.
#1 Bestseller on Amazon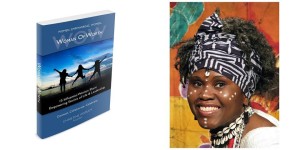 Get your copy HERE!


…



****************************************


…



The Spirit of the Village is
a State of Being and a Way of Life
It's about bringing Harmony to the
Human, Natural and Spiritual Community

The journey is intended to leave you experiencing a positive attitude in life, and we all know that a positive attitude leads to success and happiness. For most of us, an ongoing state of happiness involves the experience of genuine friendship, true connection and belonging.
To help you reach that state, we will provide you with knowledge and practices inspired by African Wisdom Teachings that are designed for daily living in the modern world. Our intention is that you experience the feeling of happiness on a consistent enough basis that eventually it becomes your "normal" or habitual state of being.
In Africa, this knowledge and these practices are our technology for happiness!
The modern world is in desperate need of such "technology", as more and more people experience increasing levels of emotional distress that affect their quality of life and their productivity and lead to chronic stress, illness, depression and even suicide. According to the World Health Organization, by 2020 depression is set to be the second most disabling condition in the world after heart disease. What an alarming prospect!
At the end of the day, whether we are seeking healing or personal development, we all just want to be happy. We can do this together.
Let's support each other into creating happier lives!
Start the Journey HERE.